Hei! Da har jeg bomba dere med Marcus og Martinus på instastory og instagram de siste dagene. Tenkte at jeg skulle gjøre det her også! Kommer enda en video med dem på youtube denne uka, så stay tuned!  Syns det er så morsomt å se alle bildene dere og flere M&M fans deler på instagram. Nye og gamle bilder av meg og gutta med teksten " That glow up", "They have changed" og " They are much taller now". Haha! Masse kule edits dere finner på! Tenkte derfor å dele litt flere gamle og nye bilder av oss på bloggen nå! Jeg syns selv det er syyyykt å se hvor mye vi har forandret oss. For det første er de to hoder høyere haha!
Hey! I have spammed you guys with pictures of M&M and me on instastory and instagram the last couple of days. I thought I should do it here as well, haha! I will post another video with them on youtube this week so stay tuned. It´s so much fun to scroll down on the pictures that I`m tagged in with them. You guys make a lot of funny edits and I really enjoy them. Love when you write " What a glow up" or "puberty hit them hard" haha! I wanted to post some throwback pictures here on the blog along with some new ones. We have changed a lot, especially them! They are like two heads taller now aha!
Disse gamle bildene ble tatt i 2014 da gutta var på besøk hos meg for første gang. Da spilte vi blant annet pingpong! Du kan lese innlegget fra den dagen ved å trykke HER. 
This picture was taken i 2014 when they frist visited me here where I live. 
¨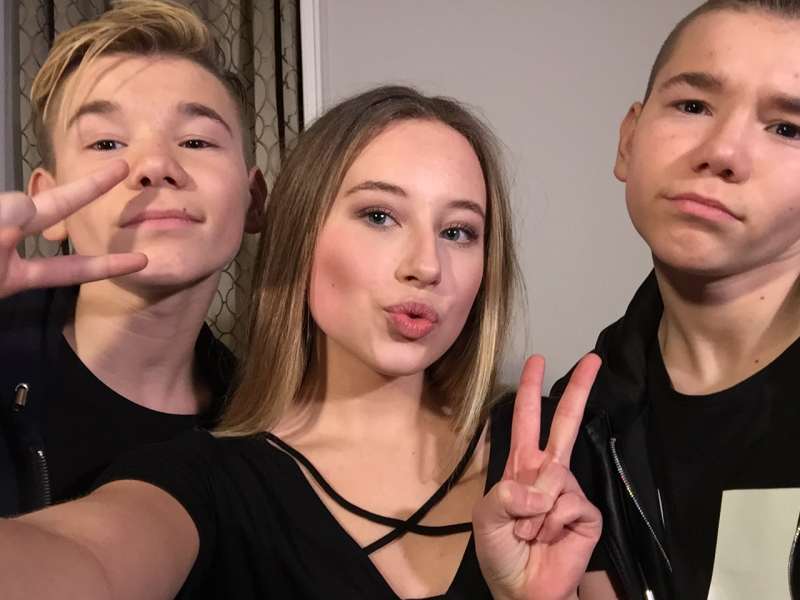 Håper dere likte innlegget! / Hope you liked this post!
Klem/ hugs Jennie